The 2023 Subaru Love Promise Customer and Community Commitment Award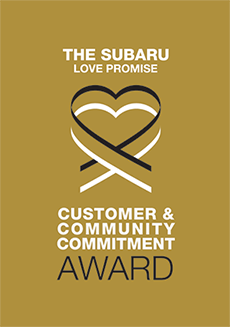 We've been nationally recognized for our dedication to our customers, our community, and the Subaru Love Promise.
We're honored to receive the 2023 Subaru Love Promise Customer and Community Commitment Award. This award nationally recognizes elite Subaru retailers who provide an exceptional customer experience at every interaction with Subaru. These retailers have also demonstrated an outstanding commitment to supporting passions and causes in their local communities in important areas such as the environment, community, health, education, and pets.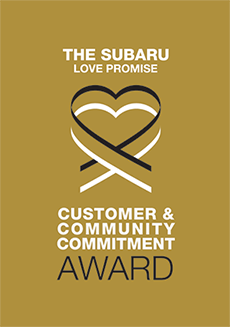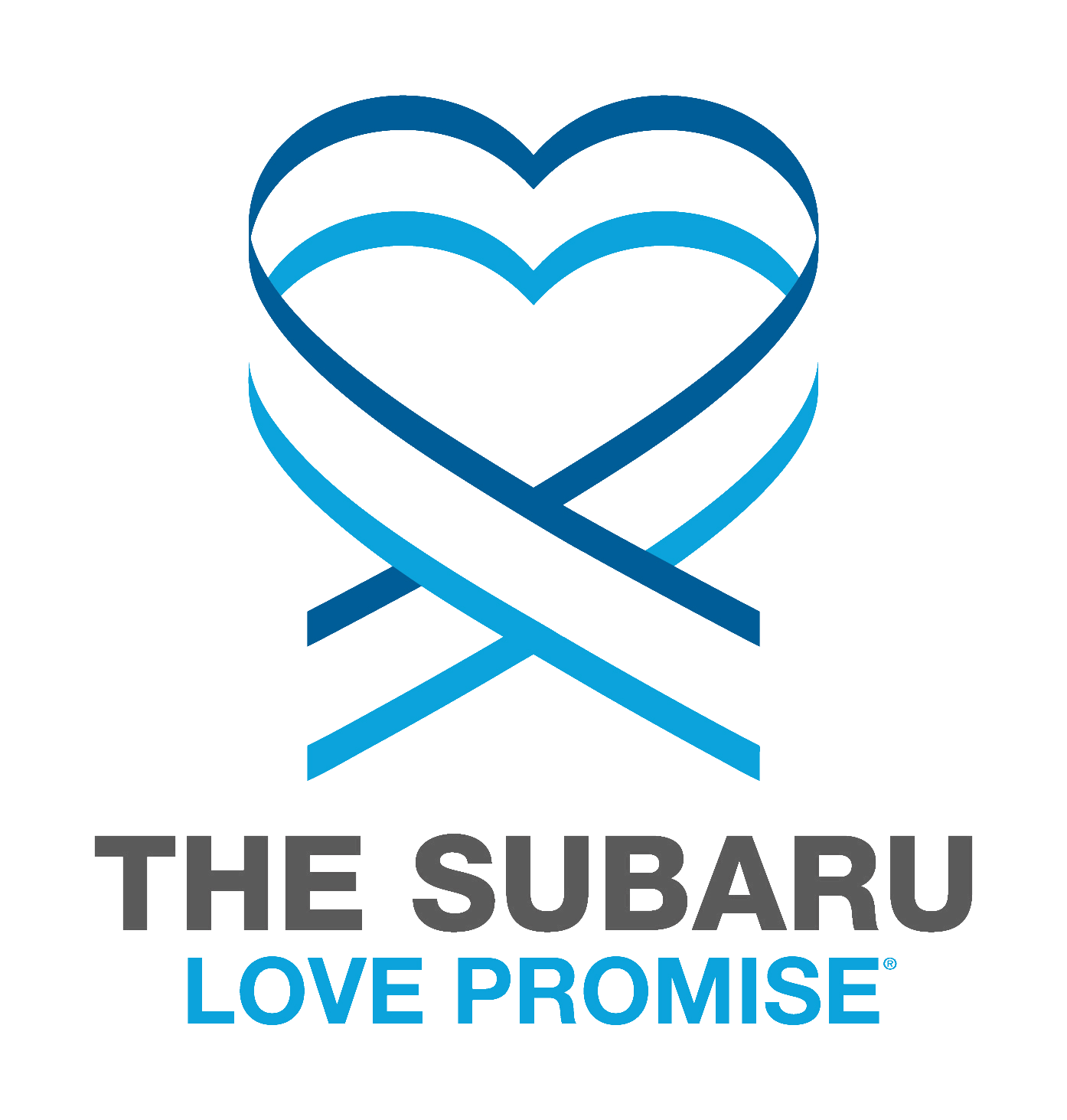 What is the Subaru Love Promise?
Subaru and our retailers believe in making the world a better place and the Subaru Love Promise is our vision of respecting all people. This is our commitment to show love and respect to our customers and to work to make a positive impact in the world.
How is Randy Marion Subaru dedicated locally to the Love Promise?
Our Love Promise can be seen in various partnerships with local charities and non-profits including the Humane Society of Iredell, Mooresville Soup Kitchen, and the American Red Cross. We're grateful for the opportunity, not only to be a part of our community, but to serve it as well.
Lake Norman Regional Medical Center
Love Promise Stories from Randy Marion Subaru
Subaru and Randy Marion Subaru believe in making a positive impact on the communities in which we live and work. We uphold that belief through our Love Promise Community Commitment. Every month, we select inspiring stories from customers and partners from around our area who strive to support our collective commitment and feature them here
Donation of 100 Infant CPR Kits - Jena K
In partnership with the American Heart Association, Randy Marion donated 100 Infant CPR Kits to the Lake Norman Regional Medical Center Outreach Program to give out to new mothers!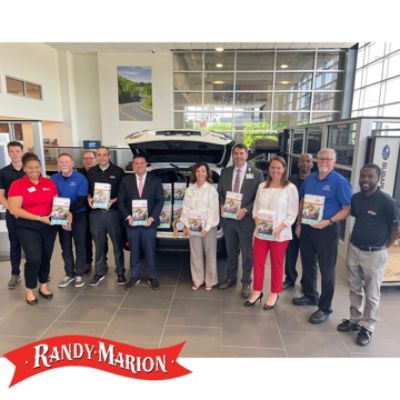 ---
Best Subaru Service Ever! - Chuck R
We would just like to thank Randy Marion Subaru for the excellent service they provided for us on Saturday, January 7th. On our travels from Maine our transmission stopped working in Mooresville. It was 3:55pm and their service department closes at 4pm. We were one mile away and after filling up with gas our car would not move when shifted into drive. We were able to go in reverse and called Randy Marion Subaru and my call went to text message. Luckily, we got our car into drive and were able to drive one mile to Subaru. When we arrived the service department greeted us and it would not drive forward so he backed the car around and into the shop. They were all so kind and the technician found the cable to the transmission was loose. He reconnected the cable and checked all fluid levels and tire pressure and we were very happy to be on our way to find a place to stay for the night. Everyone in that business went above and beyond to provide the best service possible. Best Subaru service ever! Thank you! Tim and Gayle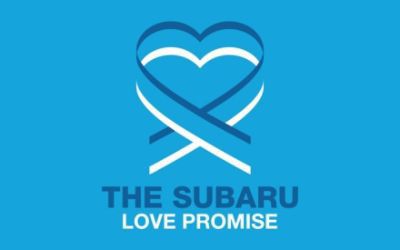 ---
Education Grant makes large impact at East Wilkes High School - marshall m
Randy Marion Subaru provided a $5,000 grant to East Wilkes High School in support of the Subaru Loves Learning event. East Wilkes High School was able to greatly benefit from the grant, applying funds to much needed educational programs. Below are the results of the allocated funds: 10 teachers received $500 for classroom supplies in the areas of arts, technical education, and physical education. Some of the items purchased include: Various team sports equipment for PE classes A Serv-Safe table for Food and Nutrition Class Sewing machines for the Apparel Class A green screen and video equipment for the Digital Media Class A print press for the Art class Supplies to build bee hives for the Agriscience Class In total - you donation will reach over 350 students at our school Thank you so much Randy Marion Subaru of Mooresville for your donation to East Wilkes High School in Ronda. Dustin Webb Principal
---
Bags of Hope -- Supporting students in our local community. - marshall m
Bags of Hope is an agency that provides weekend food bags to students with food insecurity in our area. Typically, children we serve are on free and reduced lunch at school and may not have food on the weekend. Research shows that when a child doesn't eat enough on the weekend, he or she isn't ready for instruction the following week until Tuesday. The bags go home with the children on Friday and contain 3 dinners, 2 breakfast, 2 lunch and 5 snacks. The beauty of Bags of Hope is a lot of red tape isn't required for a child to participate just a referral from a teacher, counselor, or social worker. Very often we are serving multiple students from the same household. The bags are filled with food donated by individuals or organizations like Randy Marion Subaru, or is purchased thru monetary donations. Volunteers hold food drives, pack the bags, and deliver bags to the children at the schools. Randy Marion Subaru held a food drive and made a cash donation, also several of their staff came onsite to stuff 500 bags for the weekend. The goal of Bags of Hope is to make sure the students we serve are fed well and ready for instruction each week, we appreciate Randy Marion Subaru partnering with us to achieve this goal.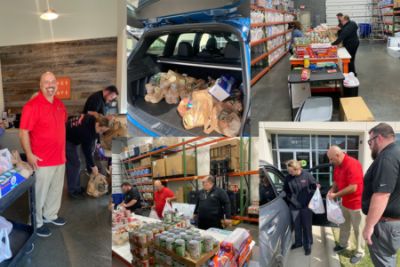 ---
Subaru Loves Pets Adoption Event - Jason B
We would like to thank Randy Marion Subaru for their Support for the October Adoption Event. With Subarus help we were able to adopt 101 animals through Piedmont Animal Rescue and they all received amazing homes. This number of adoptions is the largest adoption month in PAR's History. Marshall and his team also collected a large amount of pet food for us as well. Thank you VERY much Randy Marion Subaru and Subaru Loves Pets for your support of animal rescue efforts.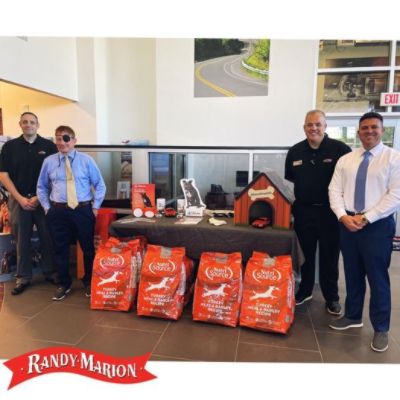 ---
Building Hope - marshall m
Randy Marion Subaru partnered with the Roc Solid Foundation in order to build two playgrounds for children fighting cancer. The Roc Solid Foundations mission is to build hope for every child and family fighting pediatric cancer. From humble beginnings, Roc Solid has grown exponentially since it was founded in 2009, completing thousands of playset projects and distributing thousands of Roc Solid ready bags in partnership with children's hospitals all over the country. In this particular event, Randy Marion Subaru volunteered with Roc Solid on a local build of two playsets for two young girls within the same family battling cancer. The day had volunteers from Randy Marion Subaru, along with other volunteers from local businesses working together to complete the project. The end result was a great success and resulted in two beautiful playground sets for two very special kids. Randy Marion Automotive also provided financial support for the purchase of the playsets. The overall result was a tremendous success.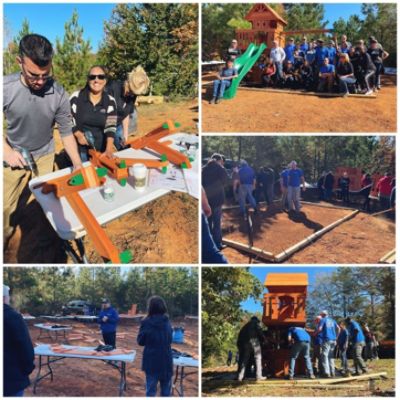 ---
Dogtoberfest at Rescue Ranch - marshall m
Randy Marion Subaru was proud to be a participating sponsor of the 2022 Dogtoberfest at the Rescue Ranch in Statesville, NC. Rescue Ranch promotes through education, respect for all animals as well as agricultural, environmental, and wildlife conservation, rehabilitation, rescue and responsible pet ownership in order to enhance the human-animal bond. Rescue ranch is a premiere humane education center that provides sanctuary and permanent residency to more than 80 rescued animals. The 2022 Dogtobberfest was a one day event on October 8th, and consisted of Food Trucks and Beer Garden, Live Music, Doggy Costume Contest, Pet and local Vendors, Adoptable Dogs, Nature Trails, Agility courses and more! Randy Marion Subaru provided sponsorship by financial donation, along with day of representation including a 2022 Forester Wilderness edition for display, a prize wheel, dog toy giveaways, Subaru apparel, and candy. The event was blessed with great weather and an outstanding community turnout. Randy Marion Subaru is proud to partner with the Rescue Ranch along with other great Local Pet Based Charities in support of the Subaru Loves Pets National Campaign.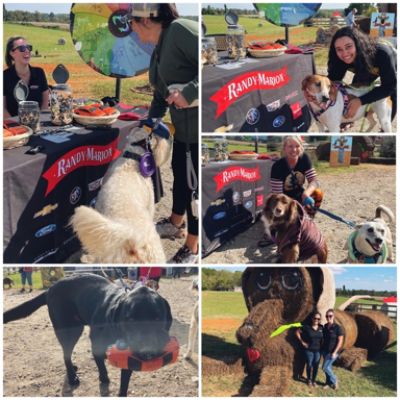 ---
SATURDAY SHARE - marshall m
Randy Marion Subaru began serving alongside Saturday Sharing on Saturday mornings in April of this year. Saturday Sharing is a group of volunteers that serves the housing insecure in Charlotte by providing toiletries, clothes, food, and identifying individual needs by developing relationships. The goal was to combat the hidden dangers of summer, and to help a community that is often overlooked. Employees from Randy Marion passed out reusable water bottles, sunglasses, sunscreen, cooling towels, hand-held fans, mosquito repellant and new socks on "the block". The Block is a gathering place for many of our homeless neighbors making it the best place to "share". Saturday mornings became special we gave people things in person that they needed immediately. Smiles were shared, conversation was made, and we learned of specific needs. The smile is brighter when you remember who needs XXL socks and you can present them to him the following Saturday. . "Randy Marion Subaru's campaign "It's Cool to Share the Love" help to prevent heat exhaustion, sun poisoning, dehydration, and eye injuries for our housing insecure neighbors in Charlotte, truly a life saving measure." Terri Karam, Saturday Sharing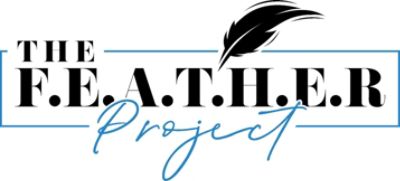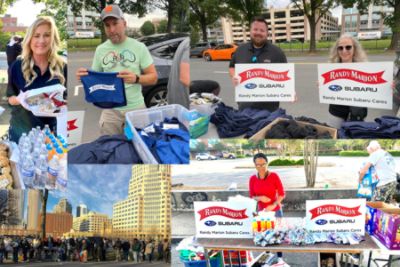 ---
Reducing High Blood Pressure in Iredell County - Randy M
Randy Marion Subaru was proud to be a part of the Adopt-A-Clinic program with the American Heart Association, benefitting two Iredell County health systems, providing 70 complimentary blood pressure cuffs with hypertension educational materials to patients that show the most need in Iredell County. Diseases of the heart are the second leading cause of death, and cerebrovascular disease is the third leading cause of death in Iredell County. According to the Iredell County Health Department's 2019 Community Health Assessment, 35% of Iredell community respondents reported having high blood pressure and 32% of community respondents believe heart disease is the top health concern in Iredell County. Nationally, more than 116 million American adults have high blood pressure and 75% of them do not have their blood pressure under control. High blood pressure increases an individual's risk of heart disease and stroke and serves as a deadly risk factor for COVID-19. Hypertension hits close to home with some of our own Randy Marion Subaru employees fighting high blood pressure every day. As a result of this initiative, one of our employees now regularly monitors and tracks his blood pressure, which helps to control one of his personal risk factors for heart disease and stroke. Randy Marion Subaru is grateful to continue their collaboration with the American Heart Association in saving lives right here in our community. We celebrated the success of this community impact at the Iredell Heart Ball. Social Media Pages:Facebook: @AHANorthCarolinaTwitter: @AmericanHeartNC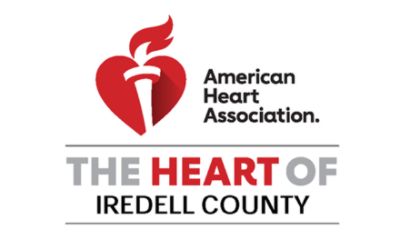 ---
Practice Burn - Mooresville Fire Department - RANDY MARION SUBARU R
Randy Marion Subaru recently acquired nearly 3 acres adjoining the current dealership as a capital investment for future growth. In the acquisition, one acre was a commercial business with a pre existing building that is currently being remolded for the new Pre-Owned Sales Facility. The other two acres consisted of two older homes on property that will be allocated to a new storage lot and customer outdoor pet friendly open space. On that property was two older homes. Randy Marion Subaru made the decision to donate the homes to the Mooresville Fire Department to administer a controlled burn and provide much desired live fire training to our finest local firefighters. According to Training Chief, Ben Hess, the desire for remodels an home flips in todays market has reduced the amount of opportunities to train Firefighters in live home fires to as few as 6 per year. The value of training attained by these controlled burns ranks a 10/10 according to Chief Hess, as a real home fire is the only way to train on real scenarios of air dynamics, flow paths, and burn properties of household materials. By providing 2 homes for controlled burns, the Mooresville Fire Department was able to give all 6 companies (teams) 2 full rotations of training within the houses. Once training was completed, the department was able to control the compete burn safely of both houses and compete the process without issue. By providing this training resource, our finest first responders gain the experience to handle home or business fires in our community. Randy Marion Automotive has supported the Police and Fire Departments in several ways through the years, and this donation of structures for the controlled burns has proved a great resource for the rare opportunity of live house fire simulation.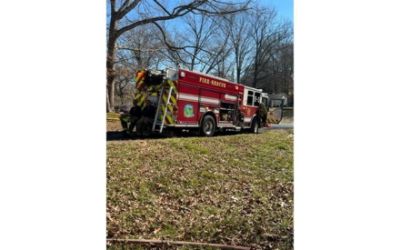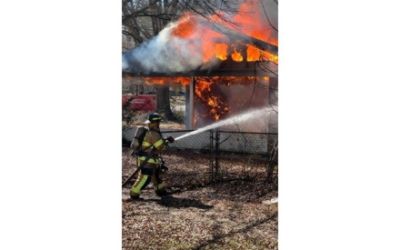 ---